・Half Anniversary「Voted Pickup」 Available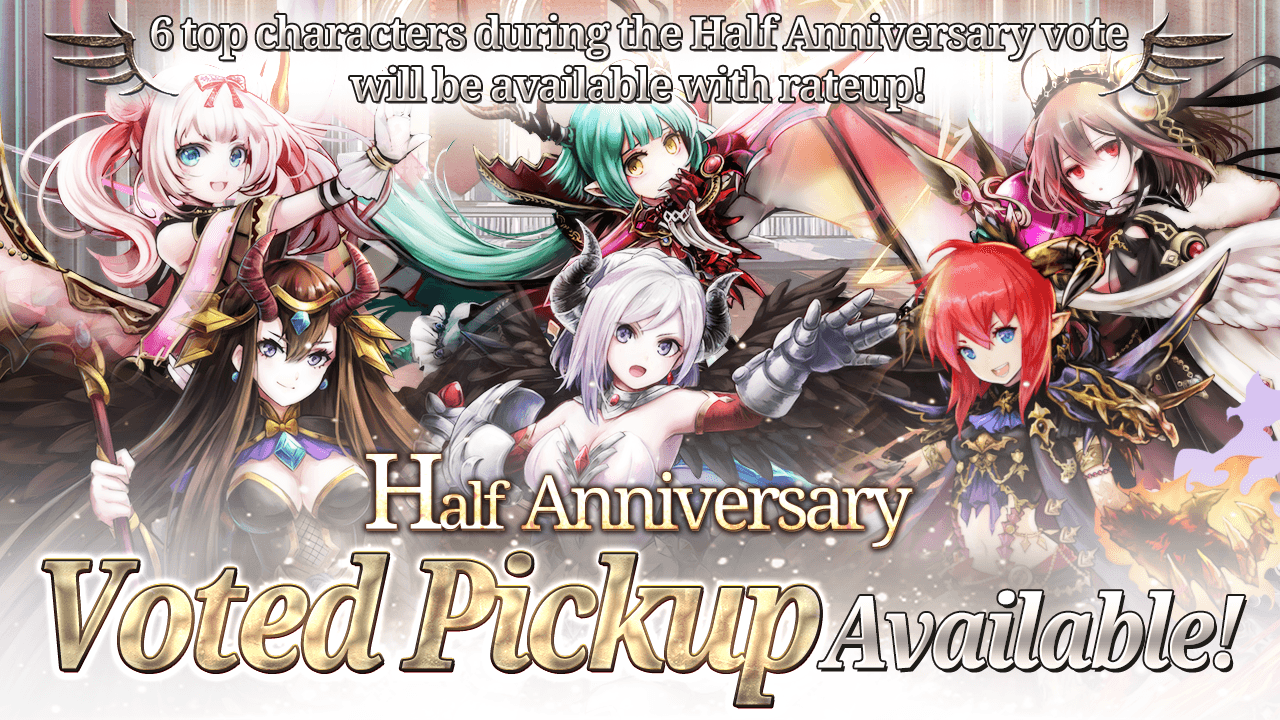 Available Time: 2021/08/07 after maintenance ~ 2021/15/07 00:00 PST

 6 top characters during the Half Anniversary vote will be available with rateup!

※Displayed rates are rounded and may not always add up to 100%
※Please consult in game 「Rate Overview」 for confirmation.
※When performing a 10-roll SR Pickup Banner, you will receive 1 High Rank Transmutation Stone and one Special Summon Offering.


●Half Anniversary Event「Trials of Past Memories」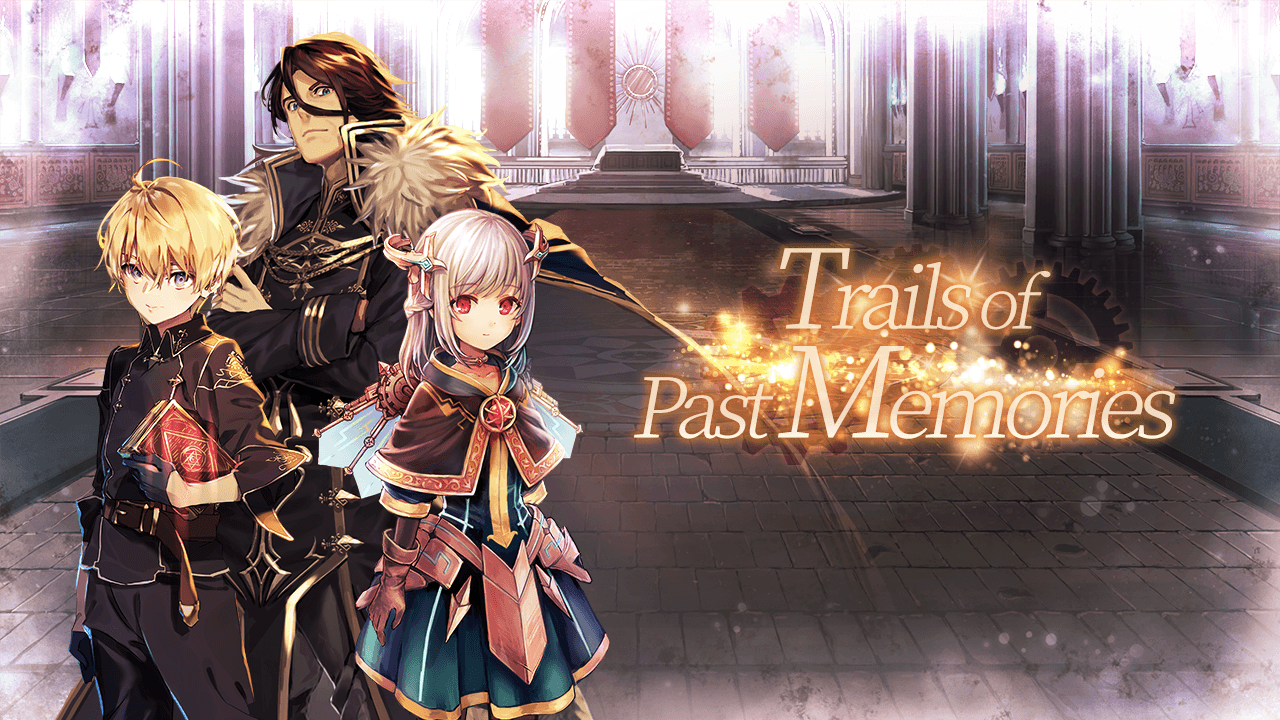 Available:2021/01/07 ~2021/15/07 0:00

An event button is available for this event.
※12 event missions will be unlocked for the duration of this event(12)
※Shop will close with the completion of the 2nd part of the event

・Half Anniversary Beast will appear in free quests.
You will receive event coins after defeating Half Anniversary Beats.
※Using Beloved Charm enhanced to Lv8 or more will increase drop rate. Lv9, 10 or more will have increased drop rates.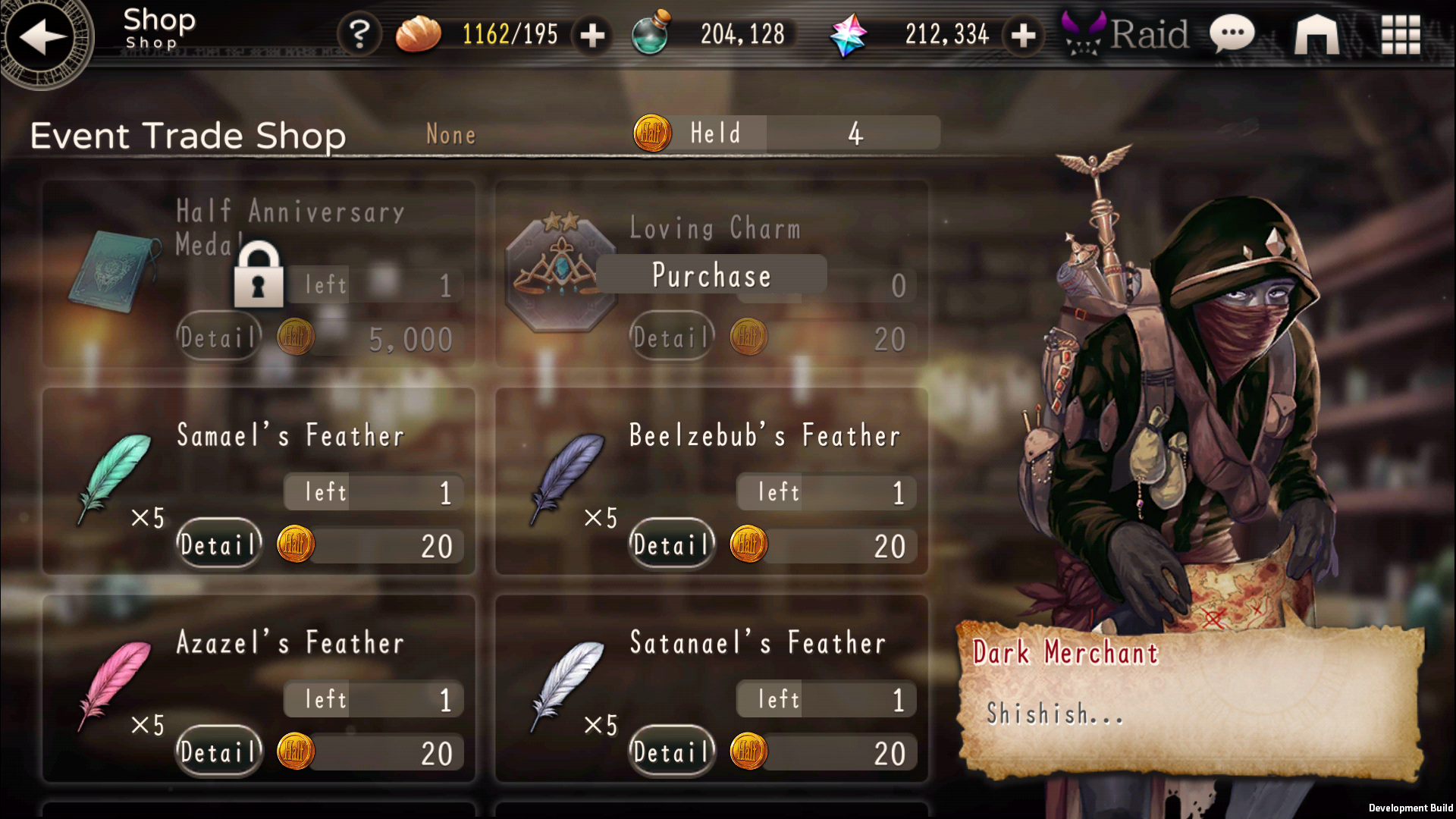 Using Pure White Charm will increase proof of trust drop rate.
※Using Celebration Charm will have trait in raid!
※Only 1 unit needs to have the equipment to gain trait buff.
※Using Otherworld Orb (Thanks) is needed to host raid, other participants need orb coins to join.
※NPC will not activate traits.
※Pure White Charm needs to be Lv8 to activate trait.
※Daily missions are not included into daily challenge.
※Daily mission is reset at 0400 every day.

Event enemies will have directory rewards.
※Only available during the duration of event.


●Emergency Order「Divine Queen Raid」added!



Available:2021/08/07 ~2021/22/07 0:00

The "Emergency Order" that can only succeed by the upper-level magister has been added!
A limited medal will be awarded when the first round is reached.
The weak point of "Divine Queen" is the dark type, and it uses the "character bondage" trick that prevents the avant-garde, central-half, and fallback defender from moving. When forming a team, you must consider that even if a certain position cannot move, there are also other positions of the Demon God's substitute!
It is strongly recommended to send the Demon God who possesses the weak skills of "Divine Queen" to fight.

P.S.
※"Character Binding" cannot be restored with abnormal conditions recovery skills such as "Sacrament", "Loved by the Saintess", "Moonlit night, shadowless slash" and other abnormal conditions recovery skills.
※"Emergency Order to Crusade the Holy Queen" will appear on the world map.


■Treasure Vault Appears!



2021/08/07 ~ 2021/15/07 00:00

As you delve deeper into the Treasure Vault, you will find special flowers that can be used as gifts to the Goddesses!
Using Reset when you wish will reset the tower and consume 1 Treasure Vault AP, allowing to challenge the vault from the beginning.
 ※1-10 floors are available.
 ※Treasure Vault will not automatically reset.

Treasure Vault AP is needed to challenge Vault.
「Treasure Vault AP」 is received from limited events
Mission will require using AP (Chalice of Harmony does not count).
※3 AP can be received daily
※Treasure Vault AP disappears when Reset button is pressed. Pausing progress and leaving the vault will not consume AP.
※A Roulette will determine clear conditions.
※Treasure Vault AP cannot be accumulated for next event.


■「Weekend Drop Bonus」 Available!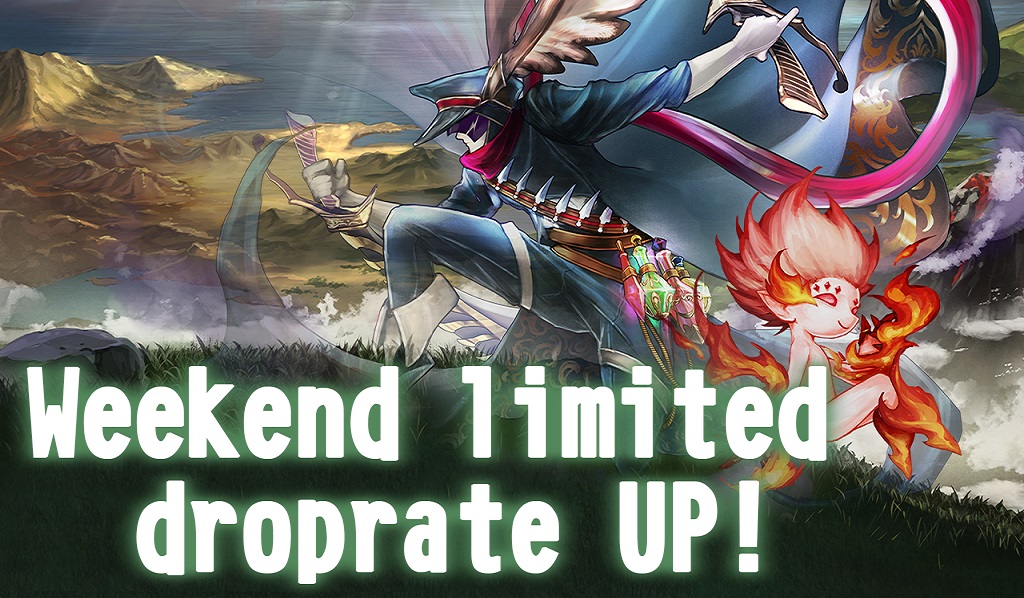 ・「Select Phantoms and Phantom Beats drop rate x1.5 on Saturday」!
Missions marked with 「DropUp!」 will have increased drops!
※Does not apply to missions without 「DropUp!」marker
※2021/10/07 00:00 23:59

・「Select Free Quest x1.5 Drop」!
Missions marked with 「DropUp!」 will have increased drops!
※Does not apply to missions without 「DropUp!」marker
※2021/11/07 00:00 23:59