■Side Stories Added!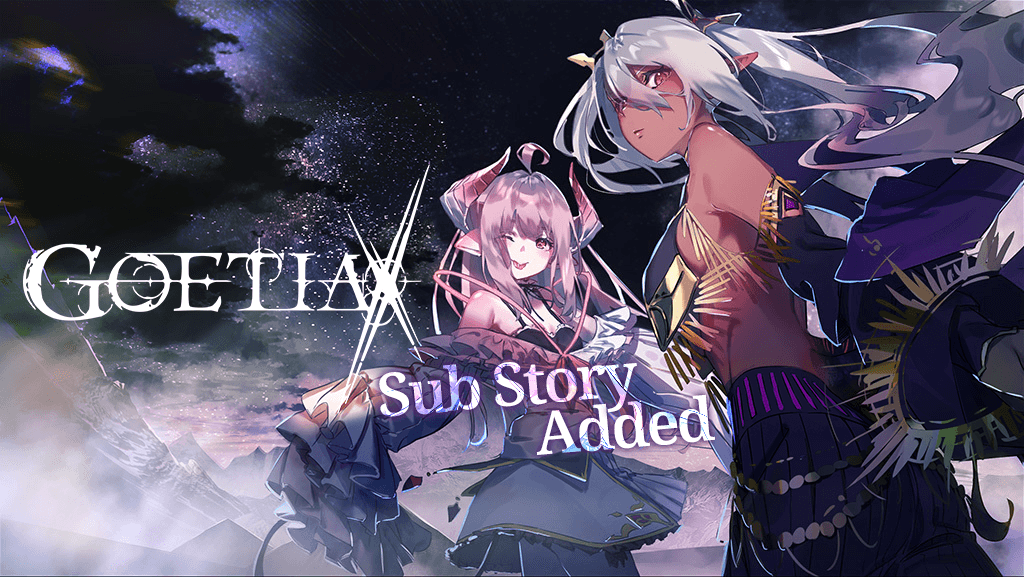 ※Unlocked after completing Main Story Satanael Episode Part 3
※Side Story free quests have challenge limits.



■Dark World Summon!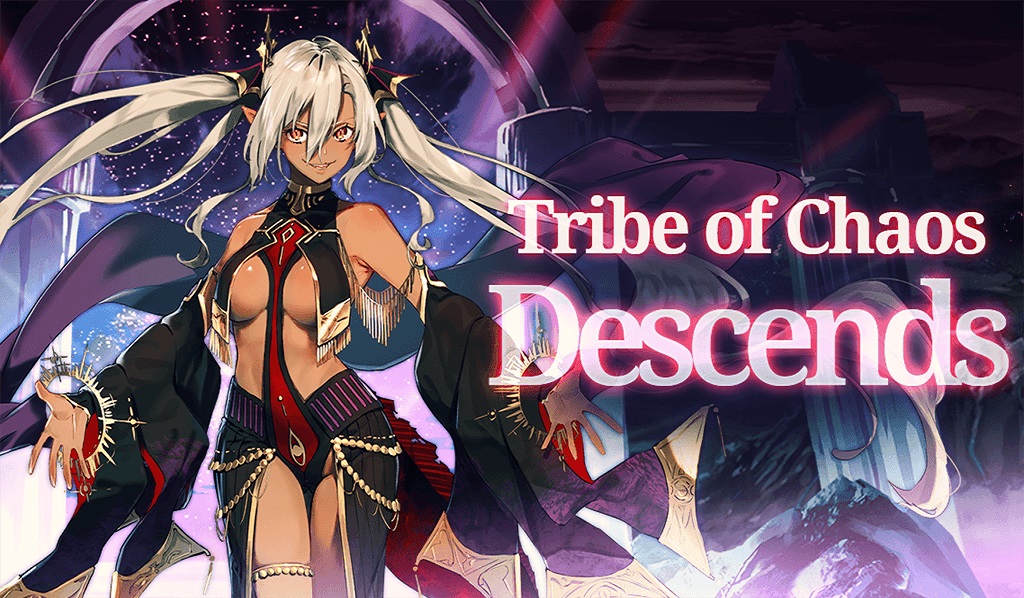 Available: 2021/20/05 ~ 2021/03/06 00:00


Leviathan uses Grimoire as her weapon, and works as a middle guard.
With her LB skill, she does water and dark damage to the enemy, and reduces enemy water and dark resistances by 25% for 60 seconds. It can also increase allied water and dark damage by 25% for 60 seconds.
Levithan is a SSR djinn, so will have 4 skill slots.

・Special Summon Offering is needed to summon for Leviathan. 5 summons are necessary at minimum.
・Special Summon Offering is received after doing 10-summon with diamonds.

 ※「Leviathan」 is a mid guard.
 ※Summon rates are rounded and may not exactly add up to 100%, please consult「Rate Overview」 for specific rates.
  ※「Dark World Summon」 may have character changes.
 ※「Leviathan」 unique equipment will be released at the same time.



■Daily Free Summon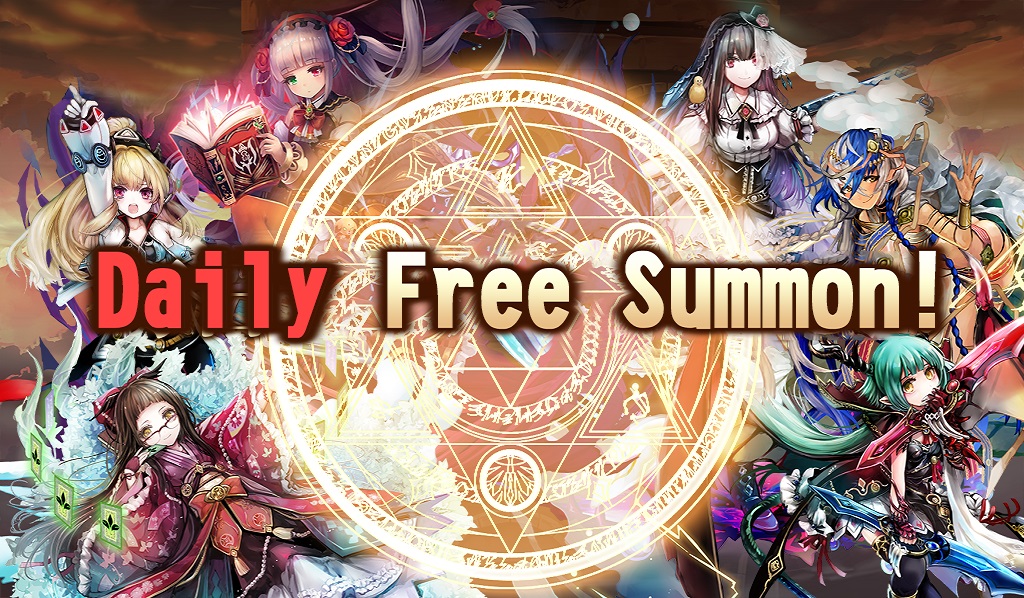 Available: 2021/20/05 ~ 2021/26/05 23:59

Daily free summon to celebrate Side Stories Part 2
※Check Rate Overview for rates.


■New SRμ Djinn「Splashing Cold Astaroth」Available!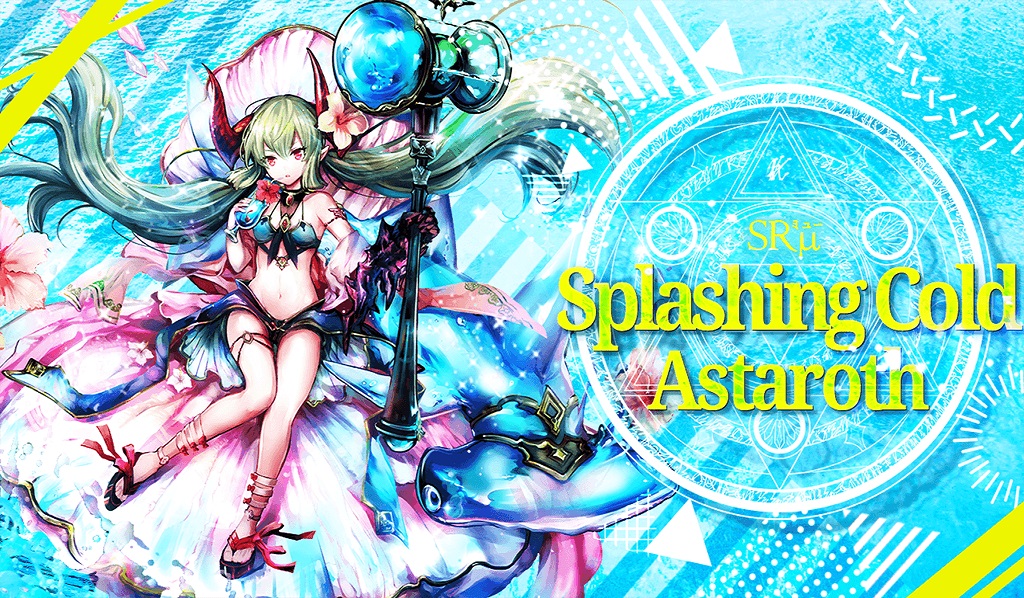 Available: 2021/20/05 ~ 2021/26/05 23:59

「Splashing Cold Astaroth」 uses hammer. With her special Aqua Swing does physical and water damage. Aqua Swing LB The Punch that Shakes the Ocean can do 3 hits of water damage to all enemies.
 
※SRμ have lower stats than SR but also costs less allowing to more efficiently build teams.
※Displayed rates are rounded and may not always add up to 100%
※When performing a 10-roll SRμ Pickup Banner, you will receive 10 μ coins and one Special Summon Offering.
※μ coins can be used in Djinn Enhancement Support Shop. Djinn Enhancement Support Shop is sometimes updated in events.
※Currently μ coins do not have a deadline for use.


■「Visitors from Pale Sea」Available!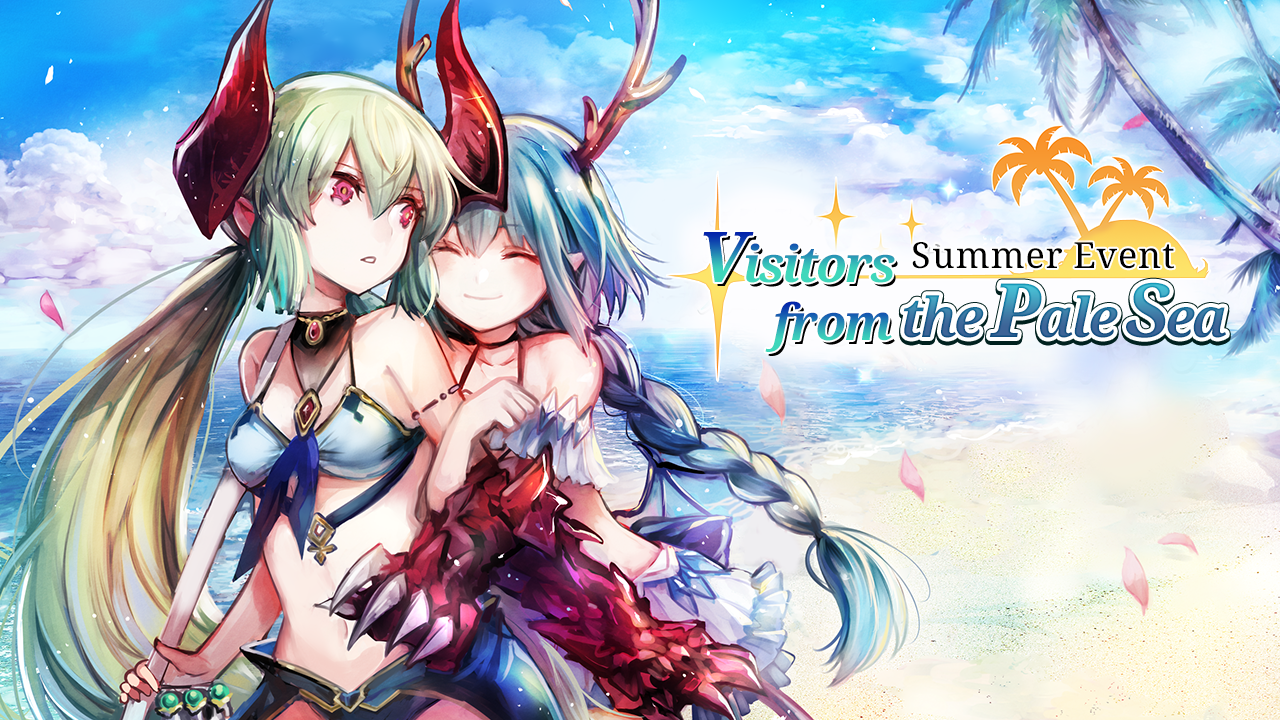 Available: 2021/20/05 ~ 2021/26/05 23:59

・You can enter the event by clicking Otherworld Gate on World Map
 ※Event Shop will end with event

・Ocean Elemental will appear in various free quests.
Event currency will be rewarded upon defeating Ocean Elemental. This can be used to trade for limited equipment and ingots.
※Event Equipment (Blue Ocean Charm) will have special traits for the next event when upgraded to Lv8 or more. Lv 9, 10 will increase drop rate even further.
Appreciation Event Charm will increase drop rate for Blue Ocean Coin!
 ※Remember to equip Appreciation Event Charm on one of your djinns to activate trait!
 ※Raid Host must have Otherworld Orb(Pale) and other participants must have Orb Coins.
 ※Trait drop will not be increased when more than one charm is equipped.
 ※Does not work from NPC Team.
 ※「Appreciation Event Charm」 must be Lv8 or more.
・There are time limited quests available during this event.
 ※Daily mission is not included in daily clears.
 ※Daily missions are reset at 04:00

・Rewards can be received in directory during the duration of the event.
 ※Rewards will not be received after event duration.


■Tower Opens!



Available: 2021/20/05 ~ 2021/26/05 23:59
・「Weekend Drop Bonus」 Available!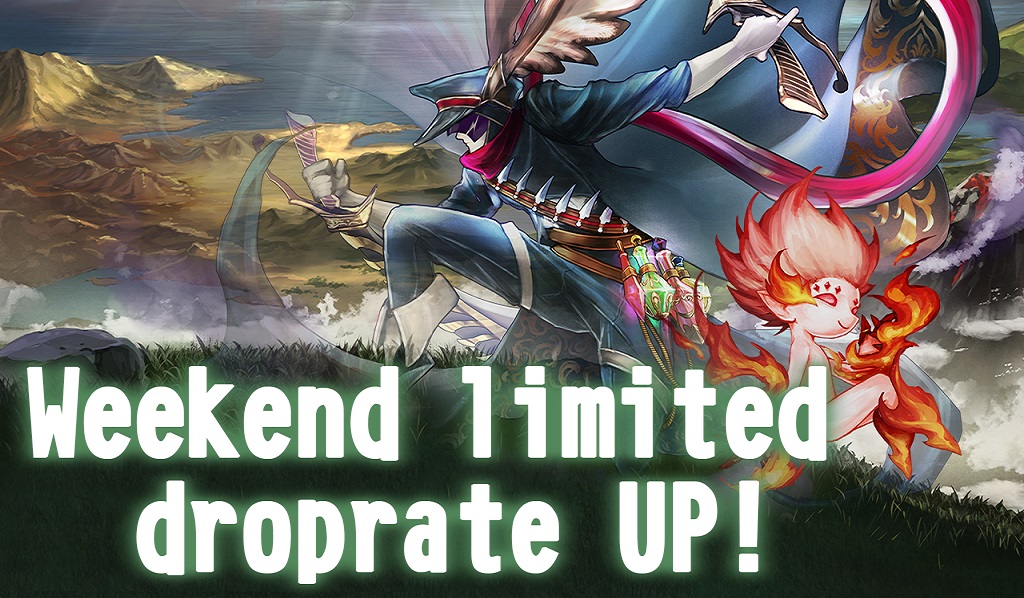 ・「Select Phantoms and Phantom Beats drop rate x1.5 on Saturday」!
Missions marked with 「DropUp!」 will have increased drops!
※Does not apply to missions without 「DropUp!」marker
※2021/22/05 00:00 23:59

・「Select Free Quest x1.5 Drop」!
Missions marked with 「DropUp!」 will have increased drops!
※Does not apply to missions without 「DropUp!」marker
※2021/23/05 00:00 23:59



■Packs
Leviathan Value Pack
SS Phys Djinn 7PU
SS Magic Djinn 7PU
Goddess War Value Pack
Side Stories Added 7 Skill PU Pack